Styling Challenge `metallic skirt`@yoekfashion
(english below)
Der Metallictrend von 2014 geht dieses Jahr weiter. 

Ich weiß nicht, wie es Euch geht, ich mag diesen Trend sehr. Seit meinem Outfit "Styling Challenge Neon Pink"  und "style challenge mini skirt" weiß ich, wie sehr Euch solche Stylingvarianten gefallen.

Dieses Mal habe ich für Euch diesen schönen Bleistiftrock von Yoek zweimal anders gestylt, einmal mit einem weißen Strickpulli, Metallicpumps und einer weißen Metallclutch.

Den anderen Stylingvorschlag von mir stelle ich Euch hier vor.

Hier seht Ihr nun meinen geliebten Vintage-Mantel aus dem faszinierenden Vintage-Viertel (Marais) in Paris. Dazu trage ich schwarze Schuhe und einen schwarzen Hut, um Euch zu zeigen, dass der Metallictrend viele Stylingmöglichkeiten bietet.

Wer von Euch es etwas dezenter möchte, dem sei versichert, dass viele wundervolle Schuhe in den neuen Metallictönen angeboten werden.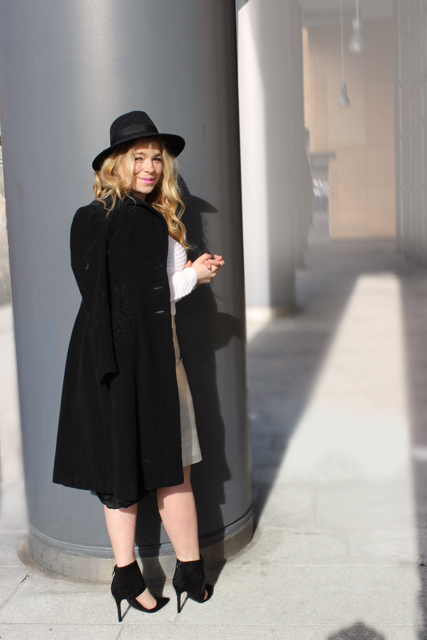 Kinder, lasst es funkeln in der kommenden Zeit!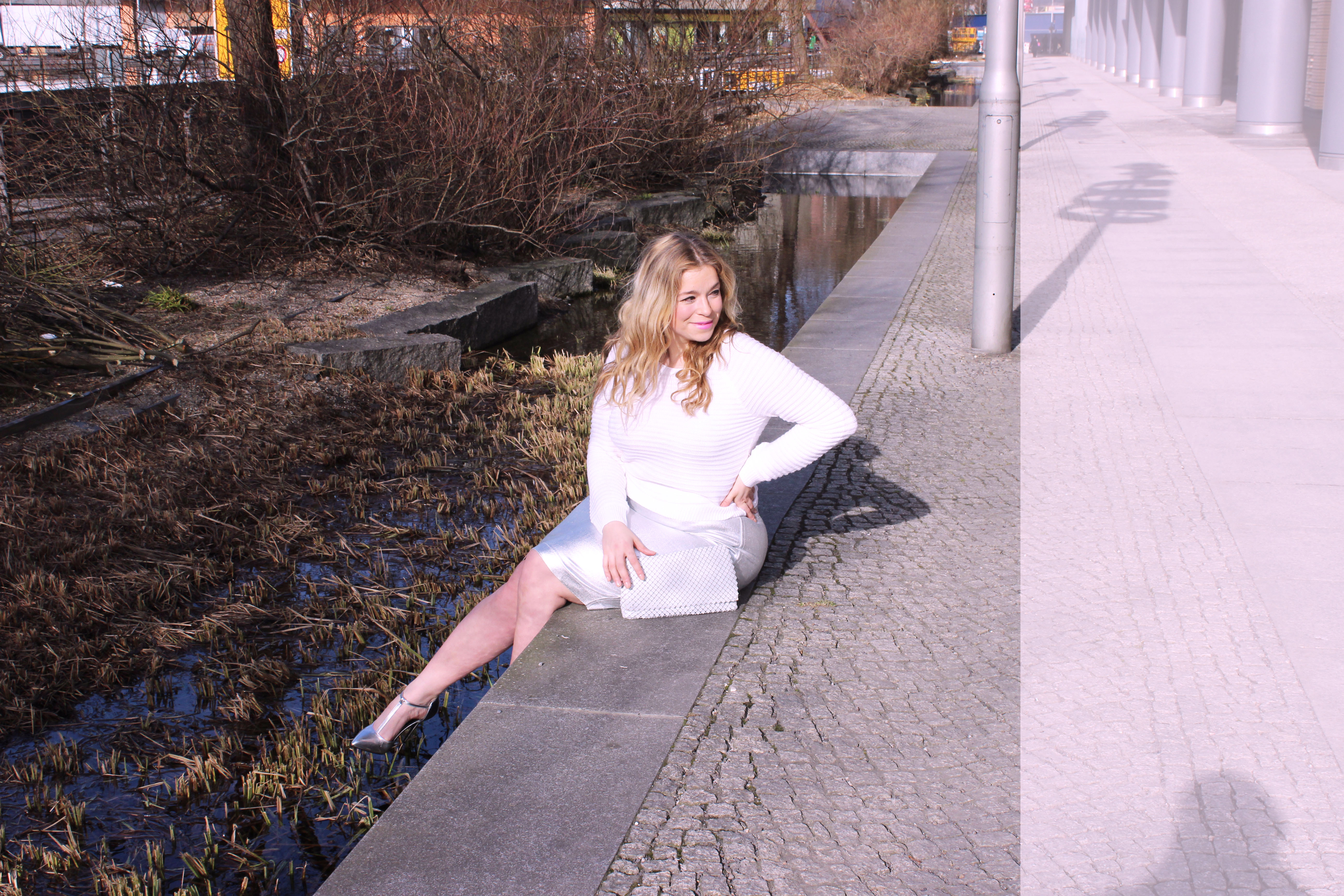 Eure Caterina
Outfit details:
Skirt: yoekfashion c/o
Sweater: TK Maxx
Look 1:
Bag: Hüftgoldberlin
Shoes : Primark
Look 2:
Coat: Vintage
Hat: Yours clothing
Shoes:primark
English: Styling challenge `metallic skirt`
The metallic trend of 2014 continues. I don`t know how you are in to it, but I like it a lot.
Since my post `styling challenge neon pink` I know how much you like different varieties of one outfit. This time I styled a beautiful pencil skirt of Yoek in two ways. First with a white knit jumper, metalic pumps and a white clutch. Second, with my beloved vintage coat from the even more beloved (XXXX) in paris. Combined with black shoes and a head to show you what varieties exist. To be more descreet, there are wonderful new shoes in every shade of metalic tones.
Time to sparkle then!
xx Caterina
c/o=Das Produkt wurde mir unentgeltlich zur Verfügung gestellt!
c/o=This product were provided to me free of charge!