You only live once in a life time and you should look fabulous all through, no matter your size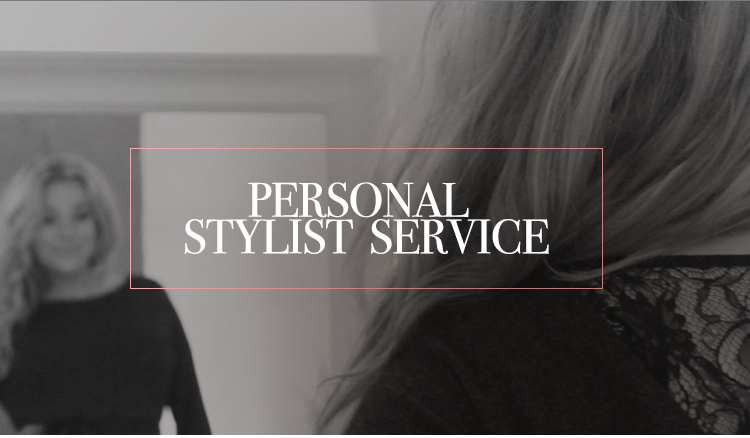 Ich bin Plus Size Model,Schauspielerin, Mode /Beauty und Bloggerin, Stylistin und Shopping Beraterin und Begleitung insbesondere für große Größen und kenne viele Marken. Ich habe über die Jahre viele Plus Size Events besucht und kenne dadurch das Markensegment im große Größen Bereich sehr gut. Sie sollten nicht warten, bis Sie die "perfekte" Größe haben – die gibt es meiner Meinung nach nicht. Sondern Sie sollten im Hier und Jetzt leben. Denn die Kleidergröße hat überhaupt nichts mit einem guten Style zu tun!
Mein Angebot:
Persönliches Styling für Plus Size: Wenn Sie ein bisschen oder viel Hilfe dabei benötigen, wie sie tolle Styles für verschiedenen Anlässe finden oder einfach Ihren persönlichen Style auf die nächste Ebene bringen möchten. Ich helfe Ihnen gerne.
Personal Shopping für Plus Size: Wir finden gemeinsam heraus, was Ihre Wünsche sind. Wir analysieren Ihren Figurtyp und arbeiten dann gemeinsam einen Plan aus. Wir können Ihren Kleiderschrank einem kleinen Frühjahrsputz unterziehen. Wenn Sie möchten, gehen wir zusammen einkaufen.
Foto Shooting Styling: Sie brauchen eine Stylistin für ein professionelles Shooting.Sie brauchen Hilfe für ein privates Shooting. Ich kann Ihnen mit Ihren Outfits helfen – beim Aussuchen im Vorfeld und während des Shootings dabei sein und Ihnen helfen, großartig auszusehen und Sie dabei unterstützen, dass Ihre Persönlichkeit noch mehr zum Strahlen kommt.
Wenn Sie auch ein Make-up-Styling wünschen, arbeite ich mit sehr guten Make -up- Artisten zusammen und bei Bedarf auch mit Fotografen, die auch besonders auf Plus Size spezialisiert sind.
Wenn Sie keine Plus Size  Größe tragen, helfe ich Ihnen natürlich auch gerne! Ich lebe in Berlin, kann aber auch gerne in Ihre Stadt kommen.
Ich freue mich von Ihnen zu hören!
Für Termin- und Preisanfragen oder wenn Sie einfach noch weitere Infos möchten, schreiben Sie mir bitte an
You only live once in a life time and you should look fabulous all through, no matter your size.
I am a plus size model, fashion Blogger, stylist and shopper. I have attended many plus size events and have a lot of contacts to plus size brands in the industry. Don't wait to have the perfect size, it doesn't matter in having a good style.
Consultation Offers:
personal styling for plus sizes:
Assisting in putting looks together and developing your personal style to grow into another level.
personal shopping for plus sizes. assisting with your personal shopping. assisting with the changing of your wardrobe. your figure type analysis with a resolution. styling your photo shoot. provision of a stylist for professional shooting. private shooting assistance.
I work in Berlin but i can travel to your city. I will inform you about the plus size stores in your city and also information for your body type. should in case you are not a plus size, i can also assist.
looking forward to hear from you
For questions, bookings and prices, please contact me through: 
megabambi@freenet.de